Beach
An endless beach

With its seven kilometers of beach with fine and clear sand, Bellaria Igea Marina is the ideal choice for those who want to spend a holiday of tranquility, fun and well-being.
The beach is a soft golden carpet on which children can play freely and lovers of the outdoors can practice their favorite sport or lie in the sun away from the stresses of everyday life. There are about a hundred bathing establishments in Bellaria Igea Marina and there is no shortage of free beach areas.
Clean sand, colored umbrellas, sunbeds, pedal boats, games for children, perfectly equipped bars for the most pleasant holiday on the Riviera.

A family beach

Safety and cleanliness are the qualities that have made the beach of Bellaria Igea Marina the natural destination for holidays for families with children. The sandy bottom, low for a long stretch and without pitfalls, is the ideal place to enjoy the benefits and pleasure of a swim in the sea in total relaxation and safety.
The modern equipment for children, the appreciated organization of the bathing establishments, the cordial professionalism of the operators, the clean sea, the shallow waters, guarantee the family a peaceful and fun stay.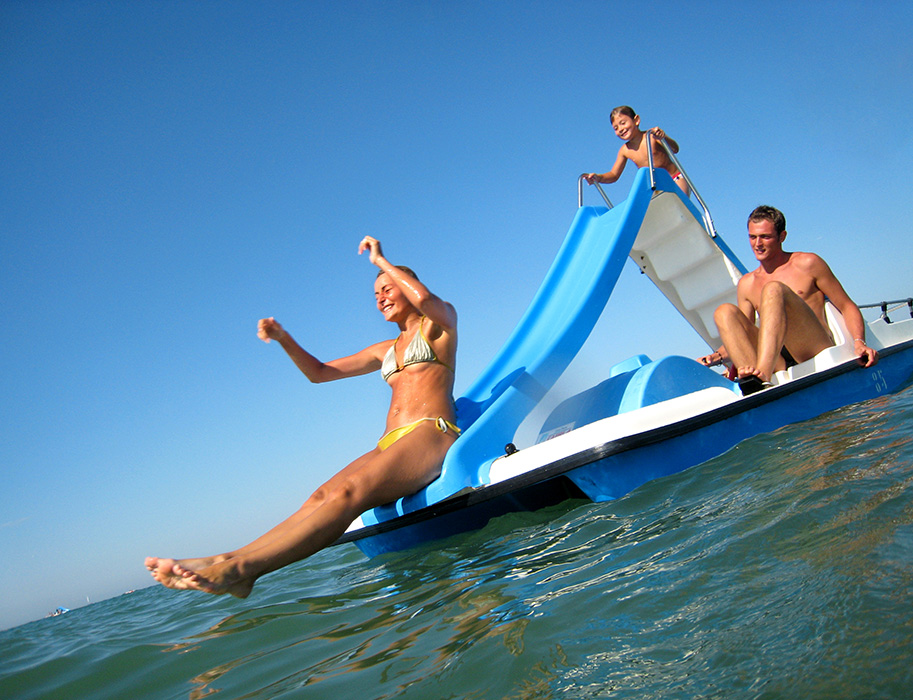 A high-energy beach

Not only sun, but also sport and fun. Bellaria Igea Marina offers a myriad of opportunities even for the most dynamic tourist. Many establishments are equipped with facilities for beach sports, from traditional bowls to beach volleyball, from beach tennis to beach soccer and fun activities such as aquagym and Latin dances. Two sailing clubs for sea lovers, tennis courts a few hundred meters from the beach, two beautiful golf courses just a few minutes by car together with equipped parks and cycling and trekking routes complete the offer of a tourism high energy.